A Zen Master on the road to Edo, encountered a man bent nearly double by the massive bundle of sticks he carried on his back. "Brother," he said, "perhaps it's time for you to discard part of your bundle; trade a few pieces for food, or burn some at your roadside camp to survive the coming freeze..."

"No," said the man, "for each stick represents a lesson I learned along my path from childhood. Here, the meaning of hard work," he said, turning a burled twisted limb of oak – well polished and free of bark. "This supported me through my 12th year with a broken leg," displaying a well formed crutch of yew wood. "And this" he said, pulling a dark curve of poplar from the bundle, "is the self-reliance which carried me through my wife's illness and death. Each is a life truth learned in difficulty which sustains me against the scars of fortune. To discard any of them would weaken me, though, at times, I despair of reaching the monastery in Edo, where I hoped to study with the new Master, Basho – for my burden grows heavier each day..."

Weak and chilled, he accepted the monk's gift of food as they settled in together to camp through the bitter night.

Came the morning. The man awakened, stretched and stood, marveling at the snow and ice outside the tent and at the contrasting warmth that suffused his bones – until he noticed the substantial fire just outside. He quickly turned and discovered his worst fear. During the night to stave off the freeze, his companion had built a fire of the bundle. Through the long hours, he remained awake and dutifully tended it – preserving them both safely into the dawn.

"Betrayal!" cried the man, reaching for the monk's throat.

The monk, reacting swiftly, struck the man's shin forcing him to collapse into an angry but helpless heap. Said the Monk, "Being struck by a staff, or by an idea: Both require your full attention! You've been blind to the weight of your 'Bundle of Lessons' – A burden which made it impossible for you to learn – or move – any further. A fortunate thing though, because the blaze which preserved us both through the freezing night also released you from your burden! And here you sit – safe, independent, and experienced."

"I bid you farewell sir, for I am off to assume my duties in Edo."

Experiencing the flash of clarity, the man bowed and took up the way of Zen.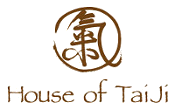 Posted in: